"Nancy, you missed your calling", was a statement made over and over by my friends when they walked through the doors of my converted 170 year old farmhouse that I  designed and furnished. So too, were the heartfelt thanks I received from my friends who I had helped stage, redesign, and colorize their homes.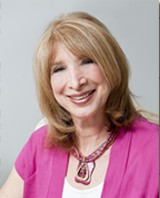 After many years of teaching elementary school and helping friends and family de-clutter and decorate their homes, I became interested in the area of staging. I have been successful in staging homes for quick sale throughout New Jersey and the Metropolitan area.

Through my experience I have found that staging is one of the best investments sellers can make, as it gives them the greatest return on their money. I am an Accredited Staging Professional (ASP) and a member of the International Association of Home Staging Professionals (IAHSP).